Price

RM369.00

RM499.00

Product SKU
HT-TF-518-DB
Brand
Motoplus
Size (L x W x H)
14.65 cm x 5.4 cm x 3.1 cm
Availability
In Stock
Shipping Fee
Quantity
Description
Highlight
Range up to 8km* at most Ideal environment.
RF power output 0.5W.
Rechargeable battery NiMH 1,100mAh (Highest battery capacity among family two-way radios in the market).
Charging option by using Micro USB cable.
Light weight 177g (with battery).
Channels x 8; Sub Code x 121. Total 968 combination.
Battery save : Yes.
Room Monitor : Yes.
Stopwatch & Timer : Yes.
Call Tones : Yes.
Talk End Tone : Yes.
Low Battery Alert : Yes.
Can be linked to most of the branded family two-way radios that approved by MCMC Malaysia.

** With Sirim Approval
Highlights
Range up to 8km* at most Ideal environment.
RF power output 0.5W.
Rechargeable battery NiMH 1,100mAh (Highest battery capacity among family two-way radios in the market).
Charging option by using Micro USB cable.
Light weight 177g (with battery).
Channels x 8; Sub Code x 121. Total 968 combination.
Battery save : Yes.
Room Monitor : Yes.
Stopwatch & Timer : Yes.
Call Tones : Yes.
Talk End Tone : Yes.
Low Battery Alert : Yes.
Can be linked to most of the branded family two-way radios that approved by MCMC Malaysia.

** With Sirim Approval
Product Description

Have the freedom to explore when you're in touch anywhere.
The Push2Talk TF5 is ideal for those looking for a little more from their walkie-talkie. Simple to use, pocket-sized and long-lasting with it's rechargeable battery and desktop charger for extra convenience, it's the ideal communication tool for regular users, teams and clubs or small businesses.
Intuitive to operate with the on/off volume control knob, LCD display and function buttons, you can cycle through the various menu options to make the most of this gadget, with a communication range of up to 8km (subject to terrain and conditions).
The Push2Talk TF5 arrives as a pair and can be used straight out of the box, offering channel scan, room monitor and stopwatch features, with the versatility to plug third party audio accessories (not included) in to the walkie-talkie via the 2.5mm socket
Frequency Band
PMR446 Licence Free
Communication Range
up to 8km
Power Source
NiMH Rechargeable Battery
(Supplied)
Dimensions H x W x D (mm)
146.5 x 54 x 31
Weight
177g (with battery)
Operating Temperature
-10℃ to +50℃
Box Contents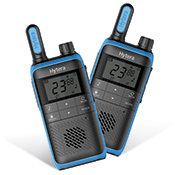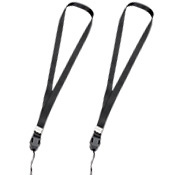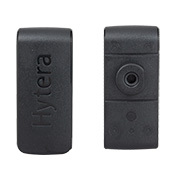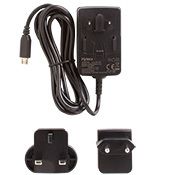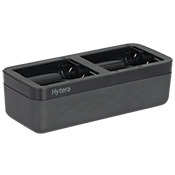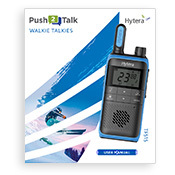 What's in the box
2 x

Hytera TF518 Walkie Talkie with Sirim Approved up to 8KM (2pcs/Pair)

2 x Rechargeable Battery Packs

2 x Lanyards

1 x Desktop Charger

1 x Charger

1 x User Manual
Warranty
1 Year Local Manufacturer Warranty
Reviews (0)
view all
back
What's in the box
2 x

Hytera TF518 Walkie Talkie with Sirim Approved up to 8KM (2pcs/Pair)

2 x Rechargeable Battery Packs

2 x Lanyards

1 x Desktop Charger

1 x Charger

1 x User Manual