Plextone GS1 6 in 1 USB Type C Live Stream Extender HDMI 4K 60Hz PD 100W Fast Charge USB 3.0 Gaming Hub Docking Station
Price

RM169.00

RM249.00

Product SKU
PLX-GS1-6IN1
Brand
Plextone
Size (L x W x H)
10 cm x 3 cm x 20 cm
Availability
In Stock
Shipping Fee
Quantity
Description
Highlight
HDMI 4K x 2K 60Hz resolution (backward compatible with 1080p, 720p , etc )

Support Extend Mode & Mirror Mode

RJ45 Ethernet port (adaptive 10/100/1000Mbps )

PD Charging max 100w fast charge (up to 20V/5A)

Support USB 3.0 Data Transmission

Support Type C Data Transmission

Free USB A to USB C Converter (For Stable Ethernet Speed Purpose)

1 Year Plextone Local Manufacturer Warranty
Highlights
HDMI 4K x 2K 60Hz resolution (backward compatible with 1080p, 720p , etc )

Support Extend Mode & Mirror Mode

RJ45 Ethernet port (adaptive 10/100/1000Mbps )

PD Charging max 100w fast charge (up to 20V/5A)

Support USB 3.0 Data Transmission

Support Type C Data Transmission

Free USB A to USB C Converter (For Stable Ethernet Speed Purpose)

1 Year Plextone Local Manufacturer Warranty
Product Descriptions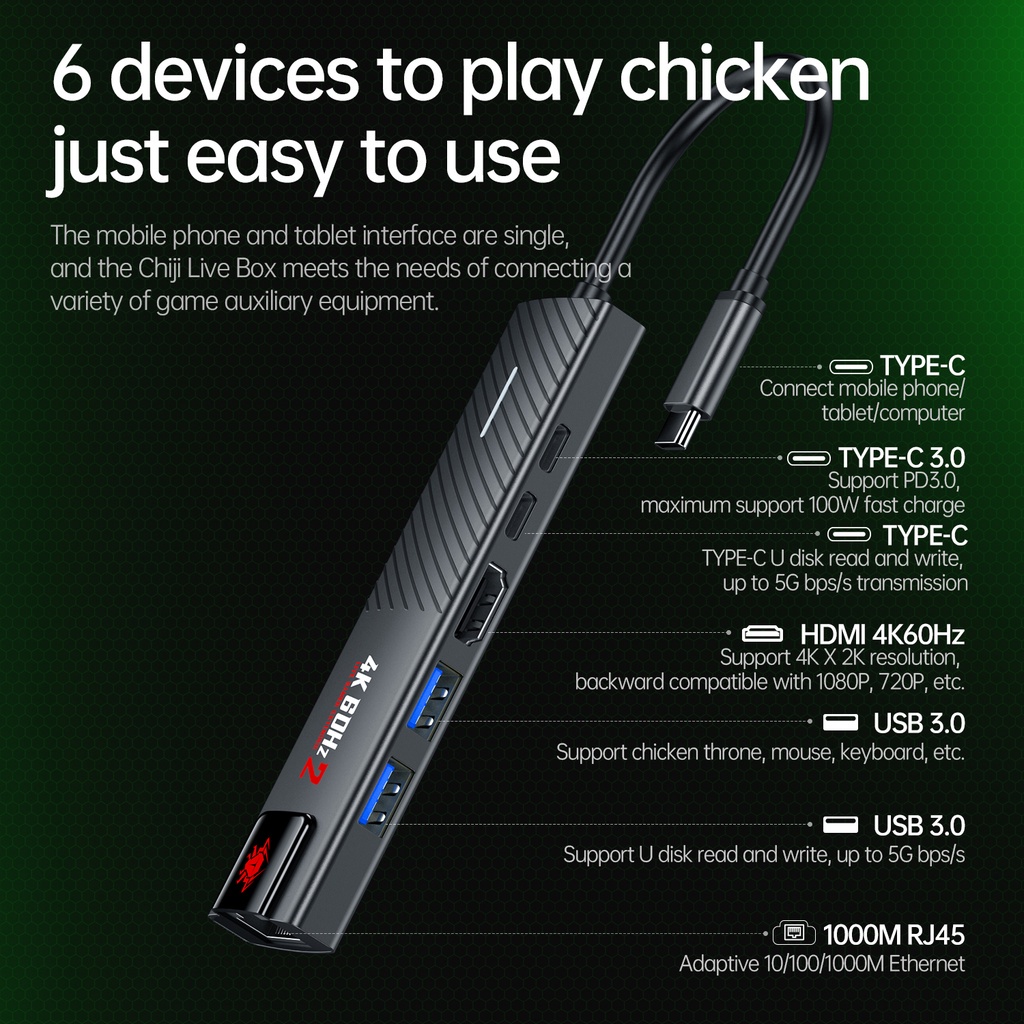 Product Introduction
This product is a multi-functional extension of Type-C Hub compatible with USB 3.0. Type-C interface of mobile phones, tablet notebooks and computers. Support the computer tablet and phone pictures, video, film and television, sound and other content on TV, projector and other display devicesw, when device itself is not available or lack of relevant ports, this multi-functional extended HUB can meet your work and entertainment needs, to achieve charging data read and write, mouse ,keyboard and other USB devices conenction, network connection audio and video output and other functions.
Features :
1. 4K@60Hz Live broadcast output
Support 4K@60Hz Picture quality projection and 1080P@60Hz Live broadcast output, high-definition and smooth picture, real color and fine details. Enjoy immersive game live broadcast and projection.
2. 1000Mbps Ethernet Network
Provide gigabyte network card, eat chicken sontanly, steel gun is not stuck, silky and smooth, and the actual download network speed is about twice that of wireless network.
3. PD 100W fast charging , and the flat plate cant lose power when eating chicken.
PD 3.0 fast charging protocol is supported, with 100W (up to 20V / 5A) fast charging, which can not lose power while playing.
4. USB-C 3.0 Data Port
Support USB-C USB disk reading and writing, and support up to 5 Gbps data Transmission.
5. Integrated aluminum alloy shell
The integrated alumium alloy shell with better thermal conductivity is used for continuous flat panel games, and the calorific value is always controlled to a comfortable state.
Compatibility
Please read this instruction completely and keep it properly :)
- Thunderbolt 3 & Above / Type C 3.1 Gen 2 & Above
- MacBook / MacBook Pro ( M1/2020 / 2019 / 2018 / 2017)
- MacBook Air (M1/2020 / 2019 / 2018)
- iPad Pro (2020 / 2019 / 2018)
- iPad Air 4th Gen & New iPad Mini
- XPS (13 inch / 15 inch)
- Pixelbook (2019 / 2018 / 2017)
- Huawei Mate 40 Pro, P50 Pro etc
- Samsung S22 Ultra, S21 etc
- If not sure may inbox us to get more detail :)
- Supported Systems:
- Windows 10, 8, 7, Vista, XP, Mac OS X 10.6 or later, Linux 2.6.14 or Later
- Access 5 Gbps data transfer speeds with the 3 USB ports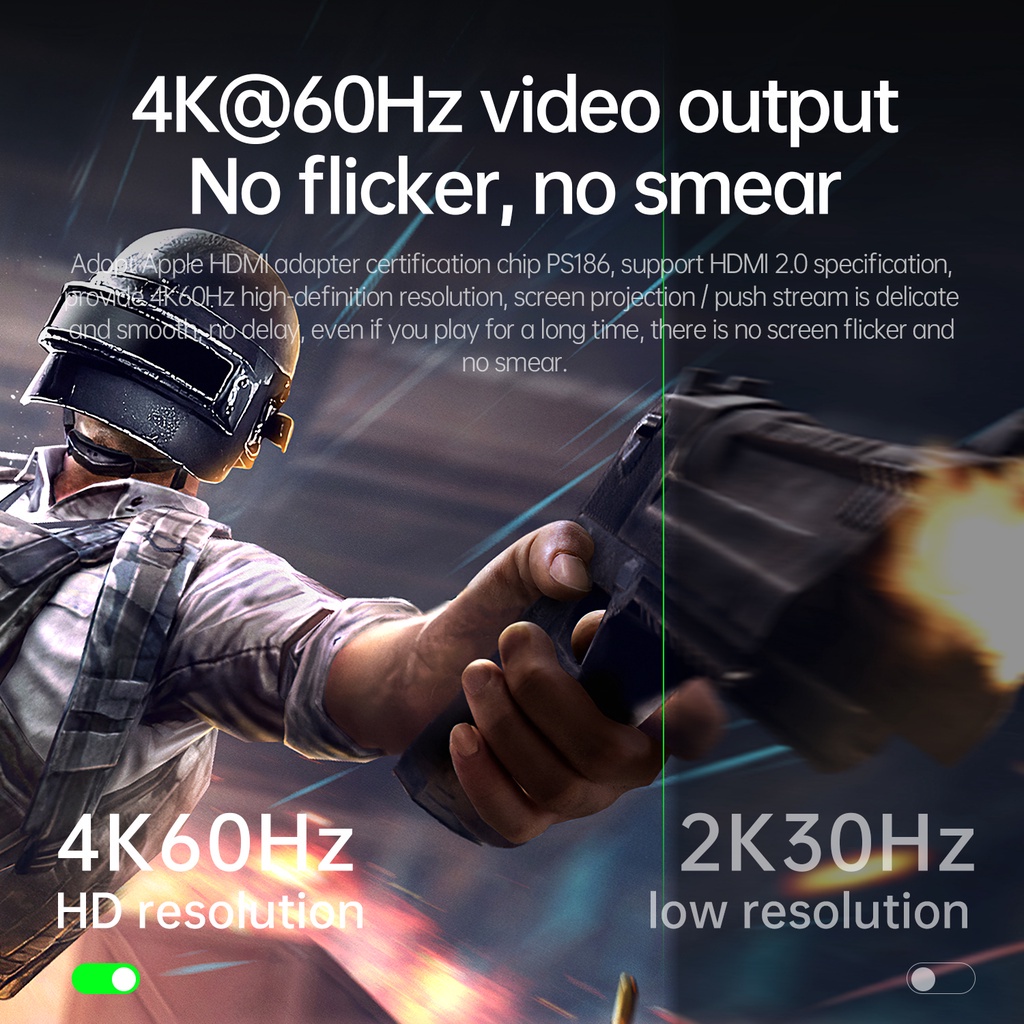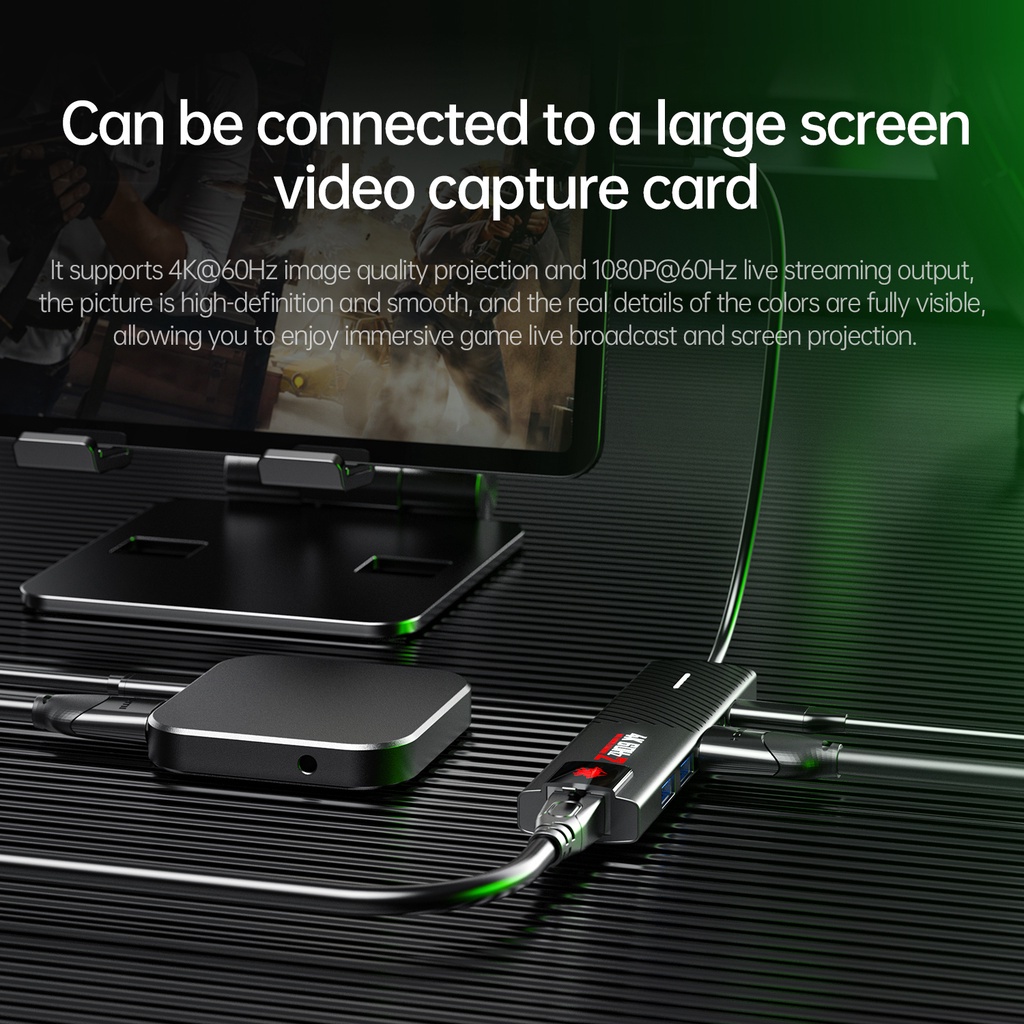 What's in the Box
1 x Plextone GS1 6 in 1 USB Type C Live Stream Extender HDMI 4K 60Hz PD 100W Fast Charge USB 3.0 Gaming Hub Docking Station

1 x Free Exclusive Mystery Gift
Warranty
1 Year Plextone Local Manufacturer Warranty
Reviews (0)
view all
back
What's in the box
1 x Plextone GS1 6 in 1 USB Type C Live Stream Extender HDMI 4K 60Hz PD 100W Fast Charge USB 3.0 Gaming Hub Docking Station

1 x Free Exclusive Mystery Gift