(Refurbished) Dell Latitude E6230 Business Laptop (i7-3520M 3.60GHz,500GB HDD,4GB RAM,12.5",Intel HD4000,W10P)
Price

RM950.00

RM2,299.00

Product SKU
E6230-5245SG-W7P
Brand
Dell
Size (L x W x H)
35.2 cm x 24.1 cm x 3.2 cm
Availability
In Stock
Shipping Fee
Quantity
Description
Highlight
Intel Core i7-3520M dual-core processor (2.9GHz Turbo Boost up to 3.6GHz, 4MB cache)

Windows 10 Professional (64-bit)

12.5" (1366 x 768) LED-backlit LCD

Intel HD Graphics 4000

4GB RAM

500GB HDD

gigabit ethernet

VGA, HDMI

Intel Centrino Ultimate-N 6300 (802.11a/b/g/n)

Dell Wireless 5560 Single-mode HSPA Mini Card with A-GPS

Dell Wireless 380 Bluetooth 4.0

HD webcam

stereo speakers

headphone/mic combo jack

integrated noise-reducing mics

1x USB 2.0, 1x USB 3.0, 1x USB/eSATA combo

Kensington lock slot

SD Card slot

smart card slot

ExpressCard 34
Highlights
Intel Core i7-3520M dual-core processor (2.9GHz Turbo Boost up to 3.6GHz, 4MB cache)

Windows 10 Professional (64-bit)

12.5" (1366 x 768) LED-backlit LCD

Intel HD Graphics 4000

4GB RAM

500GB HDD

gigabit ethernet

VGA, HDMI

Intel Centrino Ultimate-N 6300 (802.11a/b/g/n)

Dell Wireless 5560 Single-mode HSPA Mini Card with A-GPS

Dell Wireless 380 Bluetooth 4.0

HD webcam

stereo speakers

headphone/mic combo jack

integrated noise-reducing mics

1x USB 2.0, 1x USB 3.0, 1x USB/eSATA combo

Kensington lock slot

SD Card slot

smart card slot

ExpressCard 34
Product Description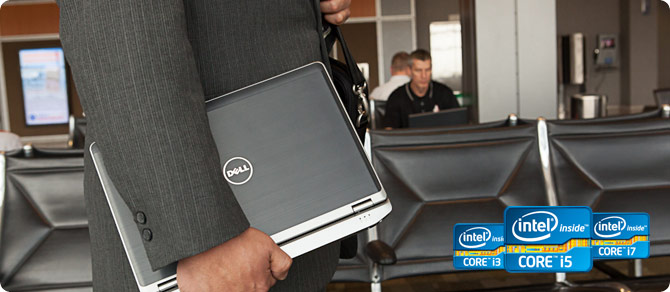 Discover true go-anywhere productivity
Bring maximum mobility to your organization with the highly compact yet powerful Latitude E6230™ laptop.

Agile performance
Unleash your productivity with a range of performance options, including solid-state drives, cutting-edge Intel® Core™ processors, HD graphics and optional Intel® Rapid Start Technology™.

Versatile usage
Work comfortably with easy docking and the help of design features intended to make your time in front of the screen as productive as possible, anywhere you work.

Effective collaboration
With a high-performance antenna and the latest wireless and mobile broadband connectivity options, including LTE mobile broadband, you don't have to be inside an office to be at work.
Business-class control
Help protect your data and help your IT administrators stay in control. Through various available hardware and software components, Latitude is easy to manage and maintain over the course of its long life cycle.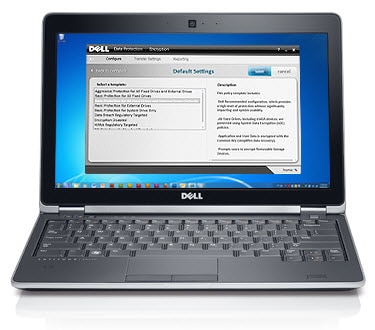 Spolehlivé zabezpe?ení
Chra?te svá data prost?ednictvím úplné ?ady nabízeného zabezpe?ení, v?etn? ?ešení Dell Data Protection | Access a Dell Data Protection?Encryption, která vám umožní dodržovat normy souladu.

Efektivní správa
Notebooky Latitude mohou usnadnit správu IT díky vzdálenému p?ístupu, vzdálené správ? baterie a systému BIOS a volitelné technologii Intel® vPro™ usnad?ující vzdálenou správu, a? již se jedná o zavád?ní nebo pr?b?žnou údržbu ?i podporu.

Dlouhotrvající stabilita podpo?ená osv?d?enými službami
Investujte do notebooku poskytujícího dlouhotrvající stabilitu v podob? pe?liv? plánovaného a inovativn? zajišt?ného životního cyklu a spravovaného p?echodu.
Inspired design
Discover real-world durability and dependability in a laptop designed for the rigors of work on the move.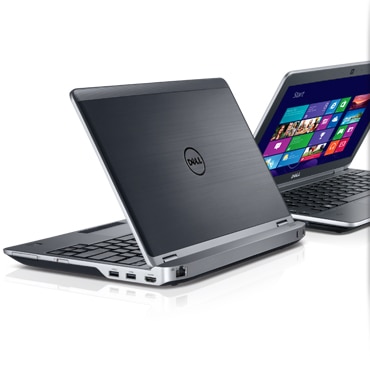 Long lasting durability
Travel with confidence knowing that the Latitude E6230 is protected. From its Tri-metal™ chassis to its enhanced hard drive isolation, the E6230 is a capable partner.

The Right Fit
No matter which Latitude you choose, your organization benefits from seamless integration with other Latitude E-Family laptops, docking stations and accessories.

Environmentally conscious design
Latitude can help your organization meet its environmental goals with an energy-efficient design that's brominated flame retardant (BFR) and PVC free

What's in the Box
1 x (Refurbished) Dell Latitude E6230 Business Laptop (i7-3520M 3.60GHz,500GB HDD,4GB RAM,12.5",Intel HD4000,W10P)

1 x Power Adapter

1 x Power cord

1 x Free Exlusive Mystery Gift
Warranty
3 Months Supplier Warranty
Reviews (0)
view all
back
What's in the box
1 x (Refurbished) Dell Latitude E6230 Business Laptop (i7-3520M 3.60GHz,500GB HDD,4GB RAM,12.5",Intel HD4000,W10P)

1 x Power Adapter

1 x Power cord

1 x Free Exlusive Mystery Gift