Dell Poweredge R730XD Rack Mount Server (2 x E5-2680 v3, 2 x 600GB 10K SAS, 24 x 16GB RDIMM DDR4)
Price

RM39,999.00

RM69,999.00

Product SKU
DL-R730XD-E5-2680
Brand
Dell
Size (L x W x H)
8.73 cm x 44.4 cm x 68.4 cm
Availability
In Stock
Shipping Fee
Quantity
Description
Highlight
2 x Intel Xeon E5-2680 v3 2.5GHz,30M Cache,9.60GT/s QPI,Turbo,HT,12C/24T (120W)
24 x 16GB RDIMM, 2133 MT/s, Dual Rank, x4 Data Width
2 x 600GB 10K RPM SAS 12Gbps 2.5in Flex Bay Hard Drive
No Operating System
Chassis with up to 12, 3.5" Hard Drives and 2, 2.5" Flex Bay Hard Drives
PERC H730P Integrated RAID Controller, 2GB Cache
Dual, Hot-plug, Redundant Power Supply (1+1), 1100W
Intel X520 DP 10Gb DA/SFP+, + I350 DP 1Gb Ethernet, Network Daughter Card
PowerEdge R730/R730xd Motherboard
Long Jumper Cord,C13-C14,4m,12a(APCC except ANZ)

3 Years Local Manufacturer Warranty
Highlights
2 x Intel Xeon E5-2680 v3 2.5GHz,30M Cache,9.60GT/s QPI,Turbo,HT,12C/24T (120W)
24 x 16GB RDIMM, 2133 MT/s, Dual Rank, x4 Data Width
2 x 600GB 10K RPM SAS 12Gbps 2.5in Flex Bay Hard Drive
No Operating System
Chassis with up to 12, 3.5" Hard Drives and 2, 2.5" Flex Bay Hard Drives
PERC H730P Integrated RAID Controller, 2GB Cache
Dual, Hot-plug, Redundant Power Supply (1+1), 1100W
Intel X520 DP 10Gb DA/SFP+, + I350 DP 1Gb Ethernet, Network Daughter Card
PowerEdge R730/R730xd Motherboard
Long Jumper Cord,C13-C14,4m,12a(APCC except ANZ)

3 Years Local Manufacturer Warranty
Product Description
Simplify and automate your IT management tasks
Manage your data center servers the way you want: individually, collectively, in-person, remotely or with your smartphone — it's your choice. Consistent administration and 3rd-party integration ensure seamless management of PowerEdge servers.

Simplify administration of PowerEdge servers with the embedded intelligence of the integrated Dell Remote Access Controller (iDRAC) with Lifecycle Controller and with the robust, timesaving management features of the entire Dell OpenManage portfolio.
Agent-free management from iDRAC8 with Lifecycle Controller offers real-time monitoring for the server and internal storage devices. It also monitors server health, multiple internal parameters and system performance without requiring agents to be installed in the server operating system — agents which could require additional upkeep and consume valuable CPU time.
Lifecycle Controller provides deployment, update and support automation on demand to maximize data center efficiency and can automatically inventory, monitor and update any new Dell PowerEdge system added to the data center. It includes managed and persistent onboard storage that, when combined with its systems management capabilities, eliminates the need for traditional media-based system management tools and utilities.

Zero-touch automated deployment discovers and auto-configures Dell servers by using configuration files stored in designated locations on an internal network, which can reduce setup time and manual entry errors. Administrators can simply rack, cable and walk away.

Automated server updates synchronize servers to firmware baselines stored at designated locations on an internal network to simplify firmware updates.

The Tech Support Report, automatically maintained by iDRAC, is a continuously updated health and status report that monitors over 5,000 key system parameters and can help cut time needed to identify and resolve server issues.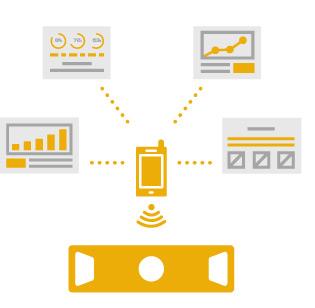 Monitor and manage from anywhere
Administer systems from your smartphone, laptop or at the system with both local and remote management options.
Use your smartphone with the OpenManage Mobile app to securely monitor remote systems, or connect to a server via Near Field Communications (NFC) to access a status report and logs using the iDRAC Quick Sync feature.Use a USB memory stick to upload configurations files for BIOS, iDRAC, PERC, LAN on motherboard (LOM) and network interface card (NIC) updates with the iDRAC Direct feature.Connect a laptop via USB to a specific server's embedded iDRAC8 management-console interface for robust "at the system" management
What's in the box
1 x Dell PowerEdge R730XD Rack Mount Server Full Package
Warranty
3 Years Local Manufacturer Warranty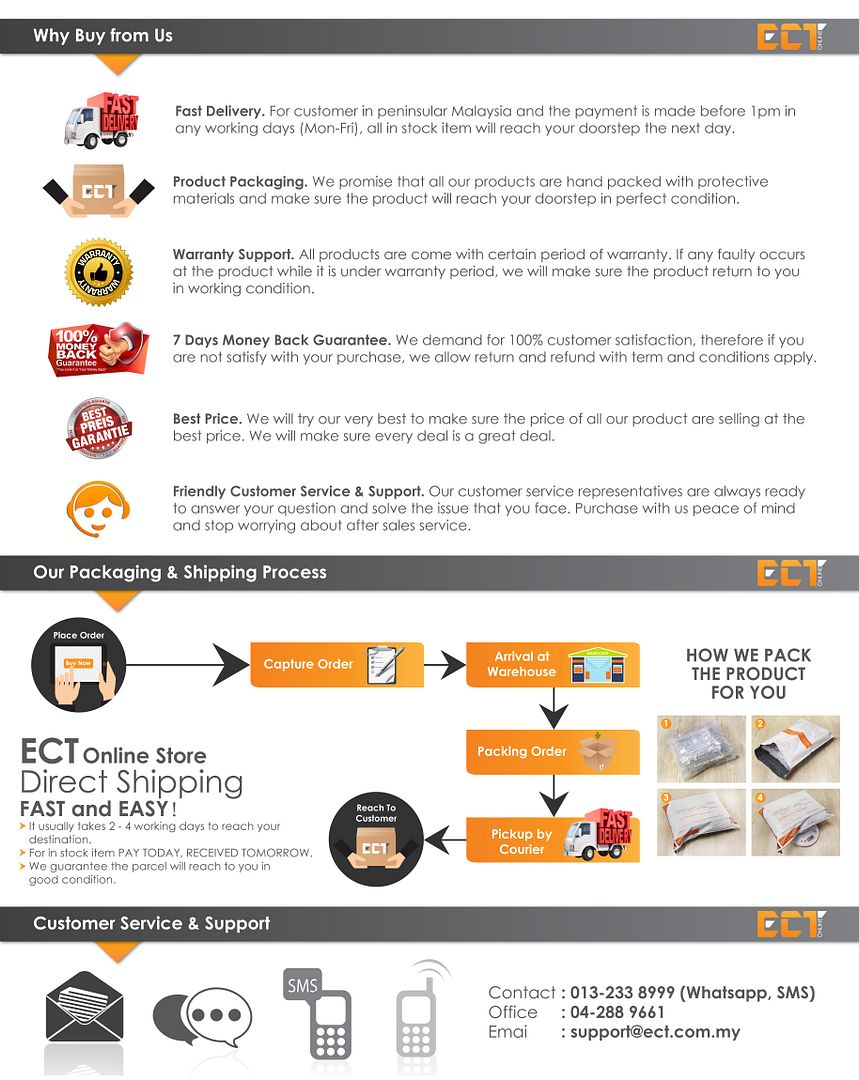 ​
Reviews (0)
view all
back
What's in the box
1 x Dell PowerEdge R730XD Rack Mount Server Full Package