Price

RM15.90

RM49.00

Product SKU
9H-TMP-GLS-IP6PLUS
Brand
9H Premium
Size (L x W x H)
20 cm x 0.2 cm x 10 cm
Availability
In Stock
Shipping Fee
Quantity
Description
Highlight
Specially formulated Polu-Silicon Base Adhesive

Anti-fingerprint and anti-UV coat

High scratch proof, surface hardness above 9H

Soft and smooth touch, sensitive and quick response

Light penetration ratio 97%

Ultra slim thickness ​
Highlights
Specially formulated Polu-Silicon Base Adhesive

Anti-fingerprint and anti-UV coat

High scratch proof, surface hardness above 9H

Soft and smooth touch, sensitive and quick response

Light penetration ratio 97%

Ultra slim thickness ?
Product Description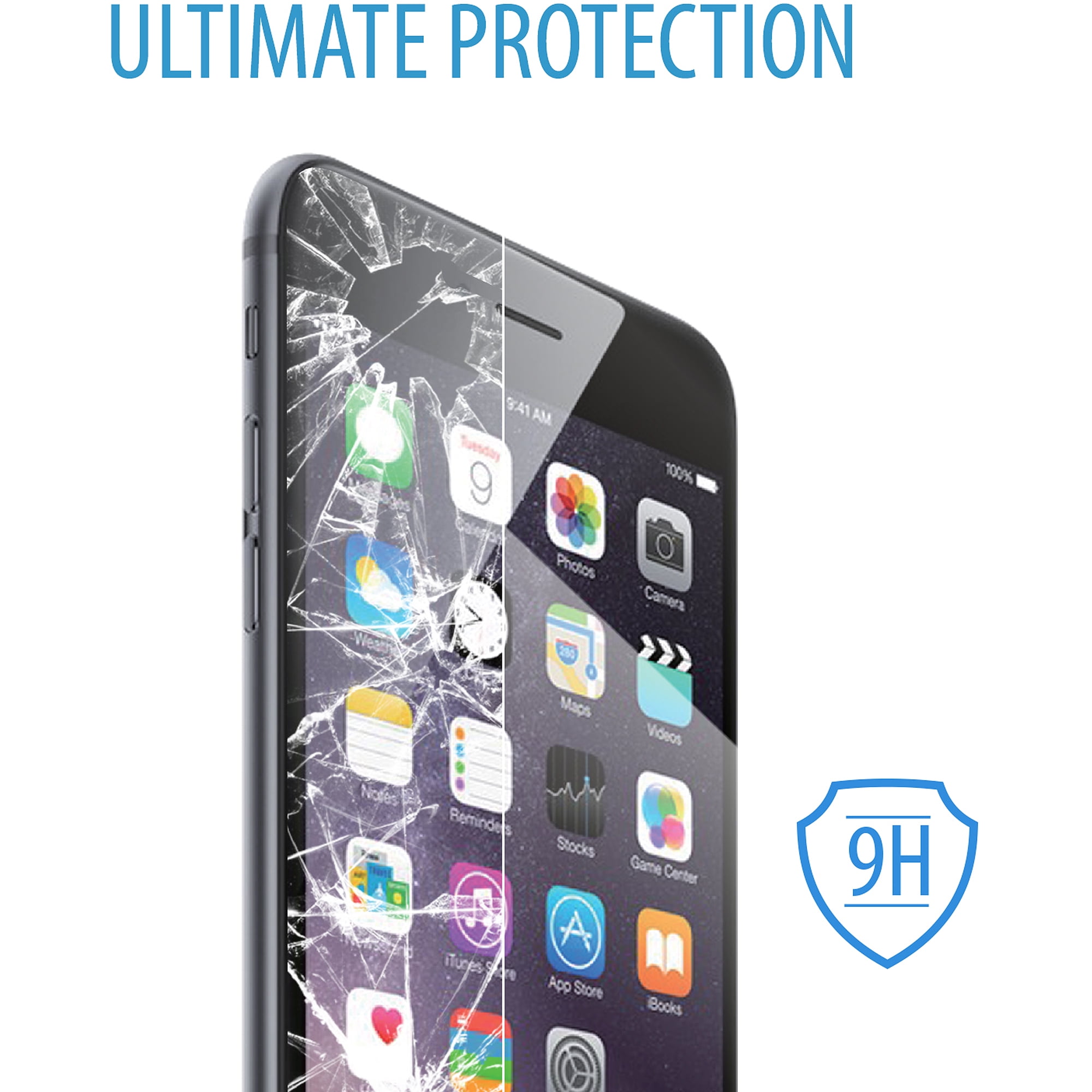 Installation Instructions
Please use the alcohol swab and the microfiber fabric to clean the LCD screen before installation.
Peel the protective layer off the adhesive side.
Carefully align the glass to the screen.
Press the center of the glass then adhesive part will spread over all parts smoothly.

Cautions
As this is a glass product, please note that the edges of the glass are the most vulnerable areas.
When removing for re-use, the adhesive properties might wear off to an extent where the screen protector will not adhere to the device. It is not recommended to reuse the glass protector once it's been applied.
Using excessive force who installing or removing the screen protector may damage the product.
What's in the box
1 x 9H Tempered Glass Screen Protector for iPhone 6? Plus
Reviews (0)
view all
back
What's in the box
1 x 9H Tempered Glass Screen Protector for iPhone 6​ Plus